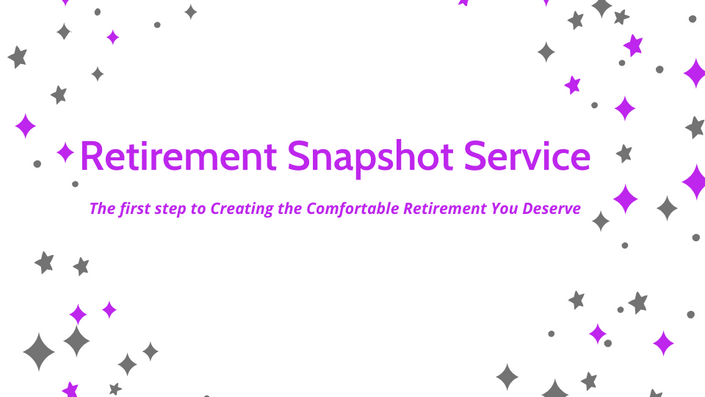 Retirement Snapshot Service
The first step to Creating the Comfortable Retirement You Deserve
Are you worried that you'll run out of money in retirement?


It may be that you love your job, and will never really stop working, but one day you'll probably want to work less hard and need to make sure you still have money to pay for the nice things in life!
🍸🏖🙋‍♀️
But it can be so hard to know what those old pensions might be worth when you retire, which leaves you unsure whether you need to put anything away for the future or not.
As a business owner, you're responsible for your own retirement planning - and your accountant has told you the tax-advantages of doing so - but how much do you need to put away to get that future you've pictured in your head?
Is it time to take a look at what you have, so that you can move forward?
If so, then my Retirement Snapshot Service may be just the thing for you!
Here's how it works:
1. Access the online portal & follow the simple 3-step process.
Each step is easy to follow and takes less than 15 minutes to complete.
It'll help me understand exactly what you have in place right now (however big or small) and the income you'll need for your retirement – so I can create a bespoke plan for you to follow, to fill the gap.
Watch the videos, submit each step and you're done!
2. Get your bespoke Retirement Snapshot Report.
I'll crunch the numbers and do the maths. You'll then get a personalised report within 7 days (complete with pretty graphs), showing you 3 different outcomes for your retirement and some easy-to-follow next steps.
3. Book your Retire Ready 1:1 Session with me.
We'll then get together on Zoom, to talk through your results. Ask all the things you need to know – you'll leave feeling super clear about exactly what to do next (and feeling excited for the future!).
All for a total investment of just £249
This is not Financial Advice - but will help you understand the choices you have, and then if you need some Regulated Advice, we can help you with that too (and you benefit from our existing client discount)

During the process you'll even get access to my support team to answer any questions if you get stuck!
Frequently Asked Questions
When does the course start and finish?
The course starts whenever you want! The first modules are available for you to complete as soon as you access the portal. It is a completely self-paced online course - you decide when you start and how quickly you work through the tasks. The course ends once we have had the zoom call, at which point you are able to book a follow up appointment if needed. You need to have completed your zoom call within 6 weeks of your enrollment to the Retirement Snapshot Service to ensure that your information is still current for the calculations and projections that we create.
How long do I have access to the course?
How does lifetime access sound? After enrolling, you have unlimited access to this course for as long as you like - across any and all devices you own. You can only submit your data for analysis once and have one report produced, followed by one Zoom call - no later than 6 weeks after purchase. If you would like a follow up report in the future, this can be arranged at an additional cost.
What if I get stuck?
The walkthrough videos and training provided usually mean this is not needed - but if you do need a hand you are free to contact our friendly support team who can chat through any issues you may have in getting your tasks completed and then submitted to us.
How long does each task take to complete?
Each should take you no more than 15 mins, so you can fit them in at times that suit you.
When will I get my report?
Once you have submitted the material needed to us, we will have your report out to you in 7 working days - and your Zoom call booked in as soon as our diaries allow!
Your Instructor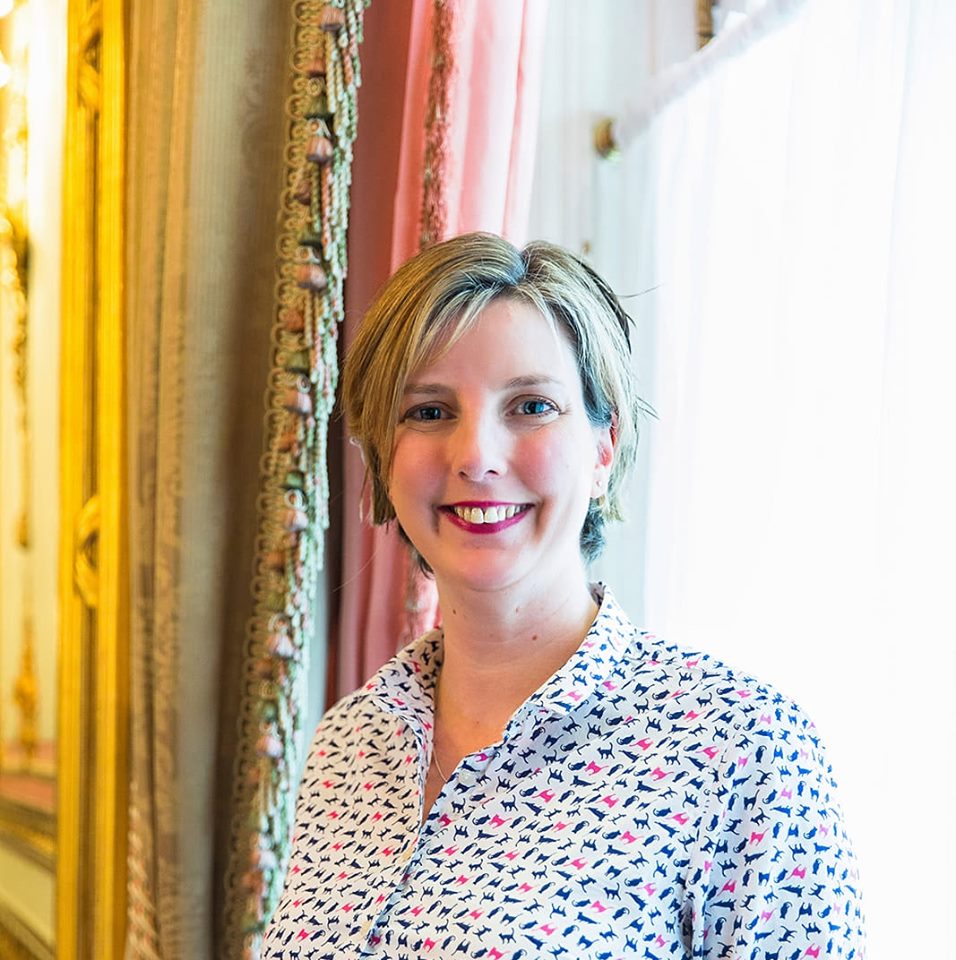 Claire Sweet is an award-winning Financial Adviser and Money Coach, who is known for her approachable but straight talking manner and is regularly asked to speak on BBC Radio Kent as an expert in her field.
She has been featured in a range of publications including The Telegraph, Moneywise and Sheerluxe and as a guest contributor to the work in progress podcast.
She has a vibrant business, now employing 2 staff, and has been helping clients organise their finances for more than 12 years. Her approach is revolutionary, avoiding the stereotype of a pushy bloke in a suit spouting technical jargon at you who leaves you bewildered and confused. She will treat you as an individual and give you the time and environment to explore what is important to you. Claire will explain everything in a clear and concise way that everyone will understand allowing you to take charge of your future.
Only when she knows what is important to you can she help you put in place a financial plan to achieve your life's goals and ambitions. A clear vision of what Financial Independence should really look like for, without resorting to get-rich quick schemes, or any sort of dodgy pyramid scheme or property club. It's new, exciting and different from the approach of other IFA (Independent Financial Adviser) and financial planning firms you may have met.
It's about your whole life - not just your money. Your money is the tool to enable you to live the life you want. She will encourage you to dream big and then stick with you on your journey to making your dreams reality. I suppose you could call it Financial Life Planning.
Claire will help you create a logical, step-by-step plan to help you understand your finances and will leave you with a specific course of action to take. Nothing will be left to chance!
Claire is passionate about education, advice, and treating everyone as an individual – working with clients at whatever stage in life they are, to make their futures better – and she loves nothing more than a client having an 'aha or lightbulb' moment where for the first time they actually understand how to use their finances to move towards their dreams.
She was very proud to win the Canterbury Business Award for Customer Service in 2017 and a MumsUnLtd 'Shining Star' Award and Best Business Woman Financial Services Winner in 2018. It is formal recognition that transparency, responsibility and care for clients are indeed at the heart of her business.
Recently having moved to their 'forever house' on a 4.5 acre plot, Claire and her husband Phil, enjoy time outside with their small herd of alpacas. Claire has 2 pairs of red soled shoes, 2 Children, 5 alpacas, 2 cats and a Pheasant roaming the garden the children affectionately call 'Steve'.